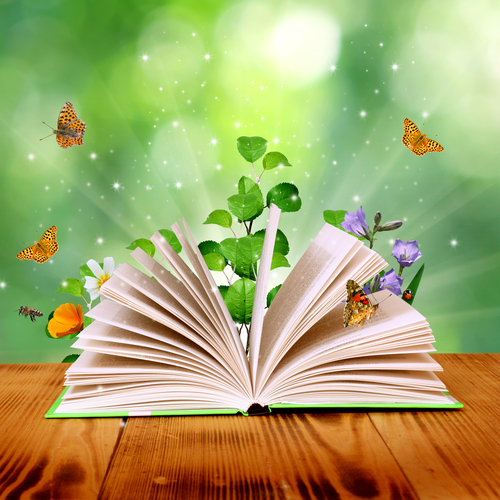 Last week we discussed making decisions within the will of God. But how do we know exactly what God wants us to do. The answer is sometimes He will not be specific.
The authors, Kevin and Kay Marie Brennfleck explained that the Bible does not always give us definitive instructions about our secondary calling to work. It does not give us specific answers about which career path we should choose or volunteer opportunities we should undertake.
Instead, the Bible gives us principles for making decisions within God's will.
This was a great conformation to me because I was one of those Christians that thought I should be hearing from God or seeing some sign that told me specifically what I should do. I was always running into fellow Christians that seemed to be constantly hearing from God in an audible voice. It's not that I do not believe that God speaks to people; I just believe that God guides and does not speak audibly on every matter.
The Brennflecks further stated that in the absence of direct supernatural guidance, we need to assume that God wants us to decide prayerfully and thoughtfully which work or volunteer alternative is the best choice. According to Bruce Walke, It is possible to pray, read God's Word, seek counsel, and still not feel led by God. That's the time to rely on sound judgment.
What will make your judgment sound? Reading the word of God.
Toolbox of Strategies for Making Life Calling Decisions
Comparing options with your design-This strategy allows you to compare each of your career or volunteer ministry/service possibilities with your core work values, transferable skills and compelling interests (See Options Comparison 8.1 Grid in your book)
Assessing pros and cons: Writing down pros and cons for a particular decision enables us to identify what our most important criteria really are so that we can rationally evaluate them (See the pros and cons grid Table 8.3)
Evaluating Career Options in light of Biblical principles-the third strategy give you the opportunity to apply the life calling compass principles (keeping your primary calling primary, using your gifts to meet needs in the world, and being a proactive steward of your gifts) to career and volunteer options you are considering (See Evaluating options in light of Biblical principles, Table 8.5).
Defending your decision- in this exercise, you will develop a defense for each of your career or volunteer options. In this mental role play you create a defense for each, seeking to persuade someone who is not convinced it is a wise choice. This strategy helps you in critically examining your possible alternatives.
As we use sound decision-making strategies and seek God's guidance through His Word, prayer, the Holy Spirit, and wise counsel, we position ourselves to partner effectively with Him in discerning and living our callings.
So what do you think? Is it okay to use Biblical principles to make decisions or should we wait to hear from God specifically?