Entrepreneur resources
Business Opportunity Spotlight: Arise Virtual Solutions
By: Ann Gant
Arise is a platform that provides a business opportunity for micro home-based call centers. The company allows you to start your micro call center business by giving you access to client opportunities on their platform.
These clients include Fortune 500 companies such as, Carnival Cruise Lines, Home Depot, Airbnb, Intuit and more. However, they also offer the option to work for a company on the Arise Network if you do not want to run your own business.
The Arise platform provides an unparalleled business opportunity for tens of thousands of primarily home-based call center companies, run by stay-at-home moms, veterans, students, retirees and other entrepreneurial-minded individuals.
The costs to take part in the Arise Business Opportunity appears to have lower startup costs compared to most franchises or retail businesses.
Total Estimated Start Up Costs: $250-$770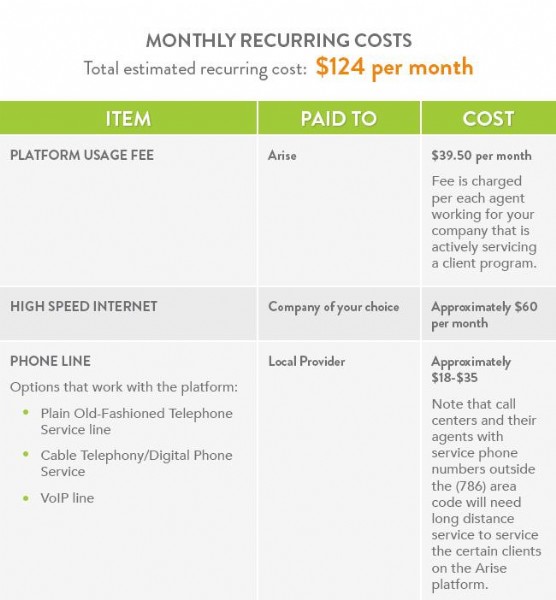 If you are an agent who will be using the Arise Platform while working for a company in the Arise Network (and not establishing your own business), your start-up cost is considerably less.
Reference
https://www.ariseworkfromhome.com/costs/


30156)}