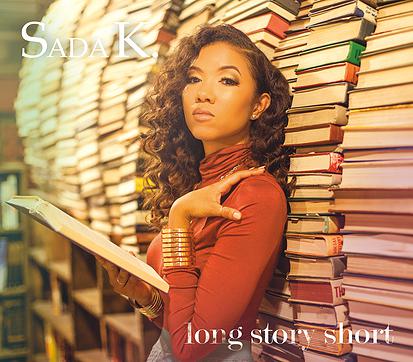 I listened to SADA K.'S NEW ALBUM "LONG STORY SHORT" this past week. Her voice is beautiful and the songs promote an uplifting message rooted in perseverance through Christ.
Sada K. was the female lead vocalist with the band Press Play and she recorded 2 albums with them under Dream Records/Universal Music Group.
She is creating a sound all her own by writing songs that spread the message of the love of God, her faith in His majestic power, and the beauty and strength that awaits all of us within the lessons of life.
It is Sada K.'s heart's desire to create music that guides people to hope and provokes her listeners to be encouraged & persevere, no matter what they face in life (www.sadakmusic.com)
I have already picked out a few of my favorite songs to share with you.
My favorites are:
Live Love Laugh
All About Love
Stand Up
Check out the video for "Stand Up" and let me know what you think.
More information about Sada K. and the album can be found on her official website, www.sadakmusic.com
Sada K.'s New Album is now available on iTunes, Amazon , Google Play and all other major digital distribution outlets.