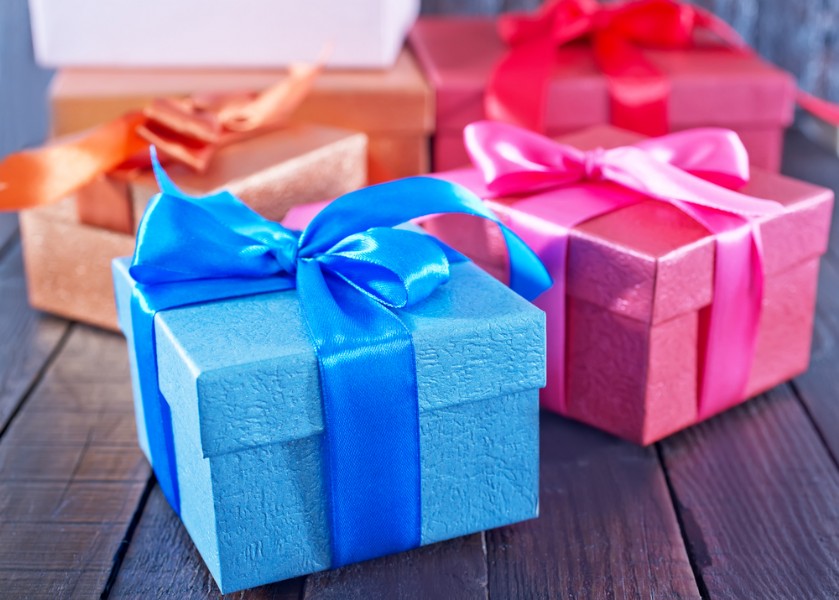 (Taken from our review of Live Your Calling by Kevin & Kay Marie Brennfleck, Chapter 3, Spiritual Gifts)
For our Bible Study/Book Review last week we took assessments which the authors stated was designed to help give us a map of our God-given design which identifies the gifts we have to invest in the world.
This section included six assessments which included transferable skills, core work values, preferred roles, personality type, compelling interests, and spiritual gifts. We also used the assessment information to fill out our life calling map.
For this week's chapter review I would like to go over spiritual gifts and their meanings along with the Biblical references. The Brennflecks explained that the purpose of the Spiritual Gifts Inventory is to help expedite the process of discovering and confirming spiritual gifts. Understanding these gifts can enable us to discern our callings more readily and fully.
Spiritual gifts develop through training and use. If you think you have a particular gift look for some low-risk opportunities to try out using it. No inventory can give you absolute answers about your spiritual gifts because discovering your gifts is a process.
***Important Note: The authors state that they realize that different denominations and churches differ in their views on spiritual gifts. Those marked with an asterisk are ones in particular about which churches may disagree. Please complete this assessment in accordance with your own beliefs about spiritual gifts.
Spiritual Gifts
Administration-the ability to understand the goals of a small or large group, and organize information, people, and other resources to accomplish them ( I Corinthians 12:28).
Discernment-Ability of know whether a message or behavior that is alleged to be of God is truly of divine origin ( I Corinthians 12:8-10).
Evangelism-Ability to bring others to faith in Jesus Christ; passionate about presenting the gospel effectively to others (Ephesians 4:11).
Exhortation/Encouragement-Ability to help others by listening attentively and providing comfort, encouragement, and wise counsel (Romans 12:6,8).
Faith-Ability to discern what God wants done; trusts in God to overcome apparent impossibilities; exhibits a faith that is contagious to others (I Corinthians 12:8-9)
Giving-Ability to give money or material possessions to God's work with great delight; may be rich or poor; tends to prefer giving anonymously (Romans 12:6,8).
Helps/Service-Ability to accomplish practical and often relatively unseen tasks that support the ministries of others; tends to prefer immediate tasks more than longer-term responsibilites ( I Corinthians 12:28).
Hospitality-Ability to demonstrate God's embracing love in tangible ways by offering food, lodging, and as sense of belonging to others (I Peter 4:9-10).
Intercession-Ability to pray for sustained periods of time; sees many answers to prayer (there is no specific biblical text about the gift of intercession, but there is much evidence within the Body of Christ that the gift exists).
Knowledge-Ability to understand and use information to benefit the body of Christ ( I Corinthians 12:8).
Leadership-Ability to set goals for the future, and to influence and direct others to accomplish God's work (Romans 12:6,8).
Mercy-Ability to understand and minister compassionately to those who suffer from physical, mental, or emotional problems (Romans 12:6,8).
Shepherd/Pastor-Ability to nurture and direct the spiritual growth of a group of believers (Ephesians 4:11).
Teaching-Ability to comprehend and communicate biblical truths, enabling listeners to learn and apply God's word.
Wisdom-Ability to apply spiritual knowledge and insight to specific problems and needs; consistently provides good counsel ( I Corinthians 12:8).
*Apostleship-Ability to start new churches or ministries; may work in either one's own culture or a foreign country; possesses spiritual authority that is recognized by Christian leaders (Ephesians 4:11; see also I Corinthians 12:28).
*Healing-Ability to be used by God to bring supernatural healing of physical, emotional, or spiritual problems ( I Corinthians 12:8-9, 28).
*Miracles-Ability to pray for, and be used by God to bring about supernatural acts that glorify him ( I Corinthians 12:8-10, 28).
*Prophecy-Ability to declare God's truth and to proclaim how God wills things to change; wants people to align themselves with God's will (Ephesians 4:11; I Corinthians 12:8-10, 28).
*Tongues and/or Interpretation of Tongues-ability to receive and speak a message from God in public worship and/or pray privately in a language one has never learned. Interpretation-ability to explain what someone else says while speaking in tongues ( I Corinthians 12:8-10).